As your coming around the corner you start to hear the suttle rumble of what sounds to be churning or pouring water as you get closer the sound gets bigger and louder,your heart starts beating a little heavy,you get anxious, finally you round the corner axnd ther she is.She is what you made the hike for,and right now at this moment you wouldn't trade anything for her cascading sounds.
Tranquility at last
Can't really remember where this one was taken
found
it on an old memory card...lol
As we take our journeys we always like to take nature pictures.Me and my wife both love the outdoors and photos of nature.It's great to have a reminder of some things that might not be around forever if we do not strengthen and organize our conservation efforts.And there is one in particular I would like to share with you.The organization is GIGA or Green in Gwinnett Area,they hold several various functions to promote nature conservancy,including the recent July 11th cinema under the stars at town center park in Suwanee,Ga.
so be sure you go on over and check those guys out.their site link is
www.greeningwinnett.org
You should follow them on twitter also.
Now for some nature pics that I have snapped recently
Hope you enjoy
nice rushing water to soothe the uneasy soul...
I believe this nature photo was taken at amicalola state park
Me and my wonderful wife actually had our wedding vows at the base of this 120 ft waterfall
I told you we love nature...

sometines you have this great scenery but the distance is just a little too far away for the naked eye to see clearly.Thats when I brok out the old trusty binoculars or monocular if that is what you like.Nikonpersonally makes great waterproof set of binoculars that are my favorite since a lot of wht I do is around the water..only makes sense.
Just like in these pics especially with wild life it is very to difficult to view sometimes because you can't get close enough without disturbing the animals
That's when we break out the trusty Nikons.
If you would like to see a bigger selection of binocular equipment or any other great sales theat alltrac has to offer just visit this link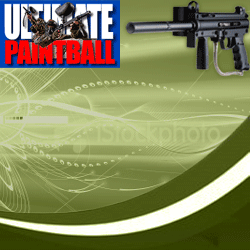 Amazing Keen Footwear styles available today at Getzs.com!
Buy Now to receive Free UPS Shipping on any purchase. Offer includes Sale items, new gear, and even large equipment.